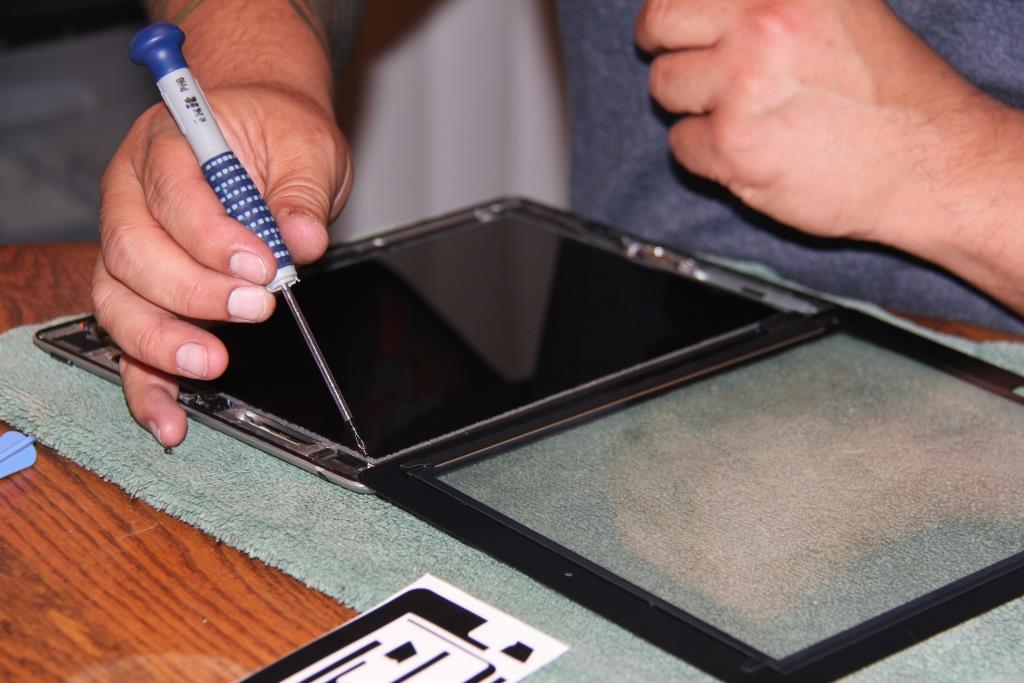 iPad Repair
Ballard Computes is able to repair your iPad screen in less than twenty-four hours.   We currently repair all the iPads that Apple sells but some are a little too expensive to fix.  (Call to see if yours is worth fixing.) If you are looking for an affordable iPad repair, look no further, Ballard Computes is the service provider for you. Ballard Computes offers a free 1 year warranty on all iPad screen repairs. Try to find a iPad repair place that offers that! Most places offer 1- 3 months warranty due to the cheap quality of digitizers they use. Not Ballard Computes. We use the finest digitizers on the market. Finding a good quality digitizer is not easy.  Ballard Computes is the leading iPad repair specialist in Indianapolis. It is no coincidence Ballard Computes consistently ranks at the top on Google for iPad repair in Indianapolis.  Bottom line, we can fix your iPad in less than 24 hours and give you a 1 year warranty to guarantee our work. We also include a protection case with most iPads repaired.  In addition, I will include a nice 12 inch by 12 inch micro-fiber towel that is excellent at keeping dirt and fingerprints off of your iPad.
You receive:
1 year warranty.
A nice slim protection case for added support.
a 12 inch by 12 inch micro fiber towel.
A beautifully repaired iPad that I would put up against any iPad repairman's repair out there.  Due to the number of iPads repaired at Ballard Computes, We will personally guarantee you, even with everything we include, we have the best price in Indianapolis. Don't take my word for it, get on the phone and start comparing prices.  Call 317.688.8324 and have your iPad repaired today!
iPads repaired:
iPad 2
iPad 3
iPad 4
iPad Air
iPad Air 2
iPad 5 (2017)
iPad 6 (2018)
iPad Mini 1
iPad Mini 2
iPad Mini 3
iPad Mini 4
iPad Pro 9.7
iPad Pro 10.5
iPad Pro 12.9
iPad Repair Video: Removing the Glass from an iPad 2.